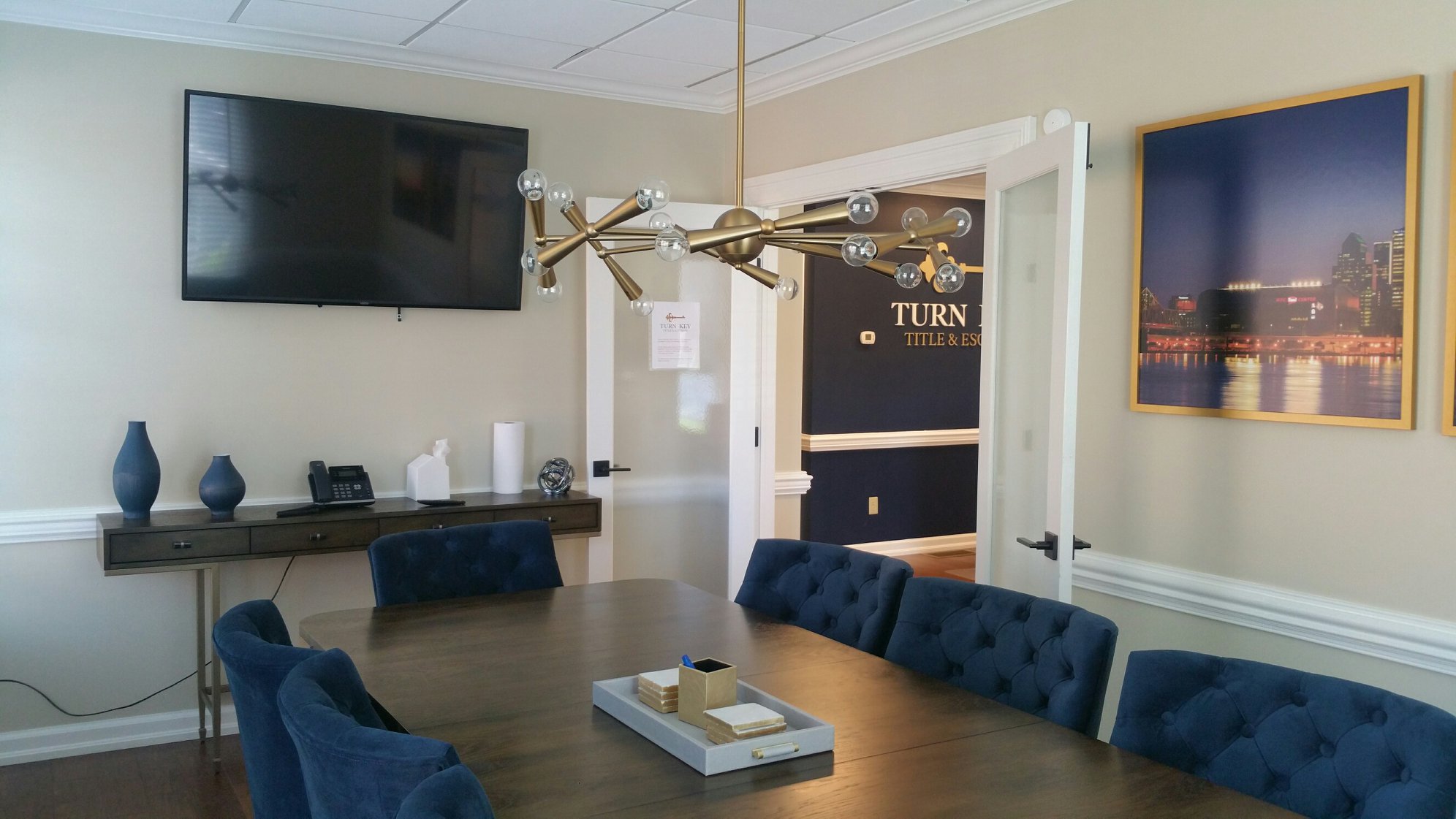 History
In 2019, Turn Key Title & Escrow, LLC created an upscale title insurance company in Louisville, Kentucky. Our owners created an agency tailored to meet the needs of the local real estate business groups, lenders, realtors, and consumers looking for reliable local title knowledge and solutions.
Since our opening, our reputation in the real estate community has been exemplary.
Our success is a direct result of our skilled personnel and dedication to our customers. We are proud of the accolades the market has given us, but customer satisfaction remains our number one goal. Turnaround time is second to none as Turn Key Title & Escrow stays committed to meeting customer deadlines.
What Our Clients Are Saying
Best experience at a title company
Best experience at a title company. Fast, extremely friendly, warm and welcoming. Clean and beautiful office space. Everyone there was friendly and made us feel very welcomed. I love that they support local business too. Also in the craziness of covid- they made it safe and comfortable. I can tell they care about their customers and staff. Highly recommend them!!
Very welcoming, nice, and supportive
They were very welcoming, nice, very supportive, and explained everything to you to make sure you understood what was happening.
The nice atmosphere and the great customer service
Rochelle Bond, Managing Partner
Rochelle Bond has been in the real estate industry for over 33 years. She brings a wealth of knowledge and experience in a regional managerial position for two national title companies as well as a regional title company. She recently made the decision to venture out on her own to better serve her clients and the community. It is her vision to be a beacon in her community to provide quality concierge title and closing services for all four corners.  Allow Turn Key Title & Escrow be your key to success.